Overview
Install Guide
Data Sheets
Install Videos
Social Distancing Floor Tape to help promote social distancing.
Dino Grip Social Distancing Floor Tape is a foil-based social distancing flooring decals that is hard-wearing with superior slip resistance and are suitable for interior / exterior installation. Our Stickers have rounded Edges to avoid peeling and are UV Stable with long-term outdoor durability therefore they are able to handle low to high foot traffic. They are easy to install with no special equipment meaning just stick, clean and you are ready to go. The stickers are easy to install onto any surface and are easily removed with little or no residue. Each Sticker comes in a range of colors to make the custom to your business and can ship within two working days of your order.
Social Distancing Floor Tape is 3ft x 3.5″ in size.
Here at Dino Grip we understand that every business has different requirements, therefore we offer all of our social distancing products in three different types of materials suitable for interior and exterior installation:
Alugrip – This is a foil-based, hard-wearing, non-slip floor decal ideal interior/exterior installations onto any surface. The Alugrip material conforms to uneven surfaces, has no memory and will not shrink – Minimum Order Quantity pack of 50
Plastigrip – A Non-slip flooring decal ideal for interior installations onto any surface.
Standard Vinyl – A Vinyl Flooring Decal ideal interior installations onto smooth surfaces only.
Suitable Surfaces
Social distancing Floor Tape are able to be installed onto many different surfaces such as:
Concrete, Brick or Pavers
Vinyl and Laminates
Tile
Commercial Grade Carpet
Terrazzo
Stone and Marble(Alugrip Only)
Ideal Applications
Ideal applications for a one-step Installation on exterior and rigid interior in areas such as:
Grocery Stores, Convenience Stores and Hardware Stores
Restaurants
Shopping Malls
Stadiums, Amusement Parks
Universities
Hotels, Hospitals
Car parks,

Side Walks, Curb side Pick-ups and exterior Collection Points

(Alugrip Only).
For More information on each material please see our data sheets.
They look great, just as I expected

Verified review - view original

.
Trouble free, fast application. End users can install– does not require professional installers.
Hardwearing & durable.
Scratch resistant and will not tear.
UV stable.
Superior slip resistance and meets slip resistant standards.
Rounded edges to avoid peeling.
Typically leaves no residue upon removal.
Quick Turnaround
Install Guide
Step 1 – Sweep the surface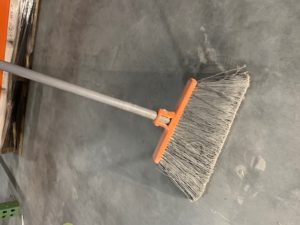 Step 2 – Thoroughly clean surface before installing floor sticker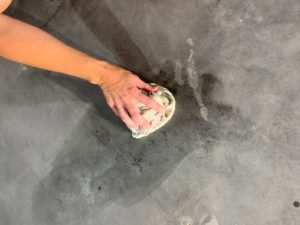 Step 3 – Place sticker in desired area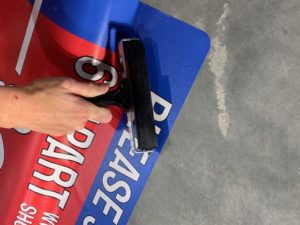 Step 4 – Peel back plastic backing and start to roller to compress sticker to floor.
Step 5 – Continue to roller whilst pulling back plastic backing.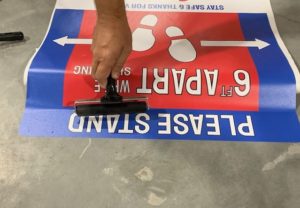 Step 6 – Continue to roller until complete – ensuring that the entire sticker is compress to the surface with no creases or air bubbles.