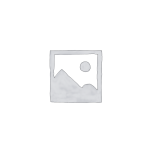 Anti-Slip FRP Decking Strips_Test
$9.07
100 in stock
Information
Wooden decking areas are notorious for becoming slippery when wet, or when covered with algae. Dino Grip Anti-Slip Decking Strips are a quick and easy way to improve safety on wood deck flooring – they create an instant Non-Slip surface, right over the top of your existing decking!  
Dino Grip Anti-Slip Decking Strips are a prefabricated retrofitting solution, designed to tackle the problem of slippery surfaces. Our skid resistant Decking Strips are manufactured from FRP (Fiber Reinforced Plastic)/ GRP (Glass-Fiber Reinforced Plastic) to provide an extremely tough and durable safety flooring solution.  These  products have been used successfully in the most extreme environments.
Our Anti Slip Decking Strips have been designed for DIY projects and simply screw on to the existing boards, through the pre-drilled holes, using stainless steel screws. All our strips have a feather edge (smooth, slightly curved) to ensure no clipping or tripping of feet.
Available in three standard sizes and two widths. Need a different size? Call us to ask about our custom cutting service!
If you have an existing decking or thinking about installing decking, Dino Grip's Anti-Slip Strips are the perfect way to create your own safe and attractive walkway.
Designed for Wooden Decking
Quick and Easy to Install